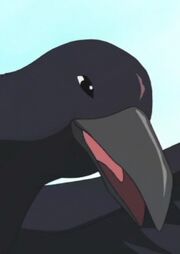 Joe the Crow is a selfish bird who always chases Sugar. Joe is named by Phil. Joe also likes shiny objects. He even had a fight with Cinnamon and Basil.
Read more at http://myanimelist.net/character/20861/Joe_the_Crow#r69fLVAaruDd3KZx.99
Ad blocker interference detected!
Wikia is a free-to-use site that makes money from advertising. We have a modified experience for viewers using ad blockers

Wikia is not accessible if you've made further modifications. Remove the custom ad blocker rule(s) and the page will load as expected.